Attention: If you are a Wholesale Professional, please leave this page and access the wholesale store. If you need assistance please contact our Webmaster here.

Power Plus Premium Meal Replacement
0035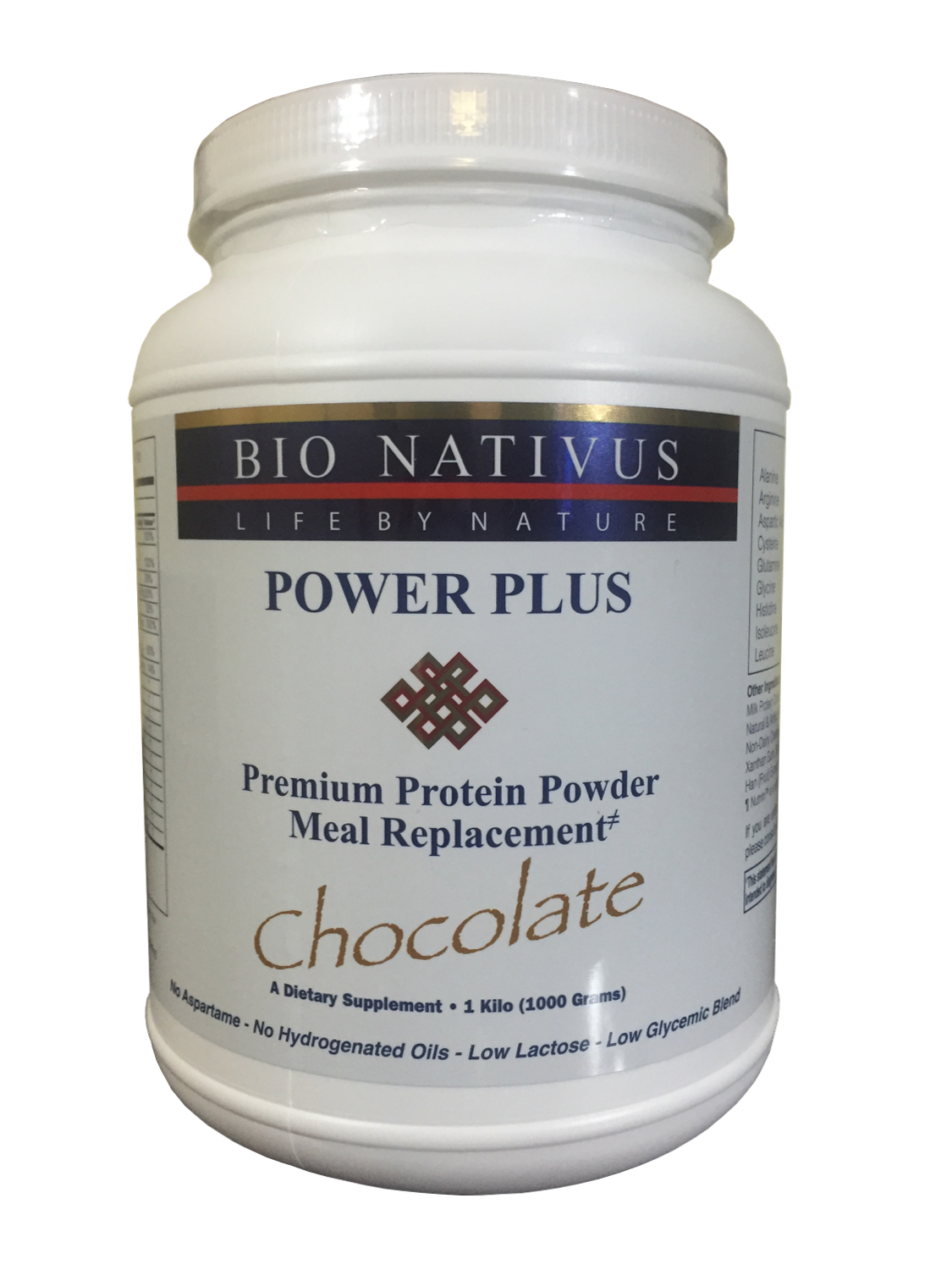 Complete Daily Nutrients

Full Spectrum Vitamins & Minerals

Complete Amino Acids

Finally, a meal replacement drink in two great tasting flavors: Chocolate and Vanilla
Bulk up or slim down with Power Plus premium protein powder from Bio Nativus.
Bio Nativus Meal Replacement/Weight Loss Drink provides a complete spectrum of daily multi-vitamins, whey protein, amino acids, Taurine and low-glycemic carbohydrates to assist and sustain weight loss while naturally controlling appetites.
Recommended Uses
Power-Plus was designed to be a high protein, moderate carbohydrate, low fat meal replacement, a 60-30-10 ratio, 60% protein, 30% carb, 10% fat.
Ingredients
Premium protein blend scientifically formulated with only the highest quality nutritional products to build the perfect meal replacement. Power-Plus is a complex vitamin and mineral blend with 100% of the RDI of essential vitamins plus calcium and magnesium, critical for building healthy muscles and strong bones. This custom formula blends premium quality ultra filtered instant whey protein concentrate, whey protein isolate, milk protein concentrate and isolates. Only the purest quality proteins allow maximal body absorption of biologically active protein. A complex carb mix calculated to sustain high energy while helping to regulate and maintain blood glucose levels.

*No preservatives or additives
*No aspartame
*No artificial colors or flavors
*No hydrogenated oils
*Low Lactose
*2 Great Tasting Flavors
*Ultra Pure Protein Blend
*Low Glycemic Blend
Tips
*Providing complete daily nutrients
*Full spectrum vitamins & minerals
*Complete amino acids
Taurine works as a powerful antioxidant for the heart and boosts metabolism thus burning more calories and achieving faster weight loss. Taurine is an essential amino acid that plays an important role in the metabolism of the human body. It is found in heart muscle, white blood cells, the central nervous system and skeletal muscle. Furthermore, taurine supplements can help to lower blood pressure, reinforce the immune system and control the movement of minerals such as potassium, sodium and magnesium.
Size/Description
1 Kilo Chocolate (0) 1 Kilo Vanilla (-0.75) i Kilo Vanilla Pea (2.5)