Attention: If you are a Wholesale Professional, please leave this page and access the wholesale store. If you need assistance please contact our Webmaster here.

Outdoors Kit-NEW!
00009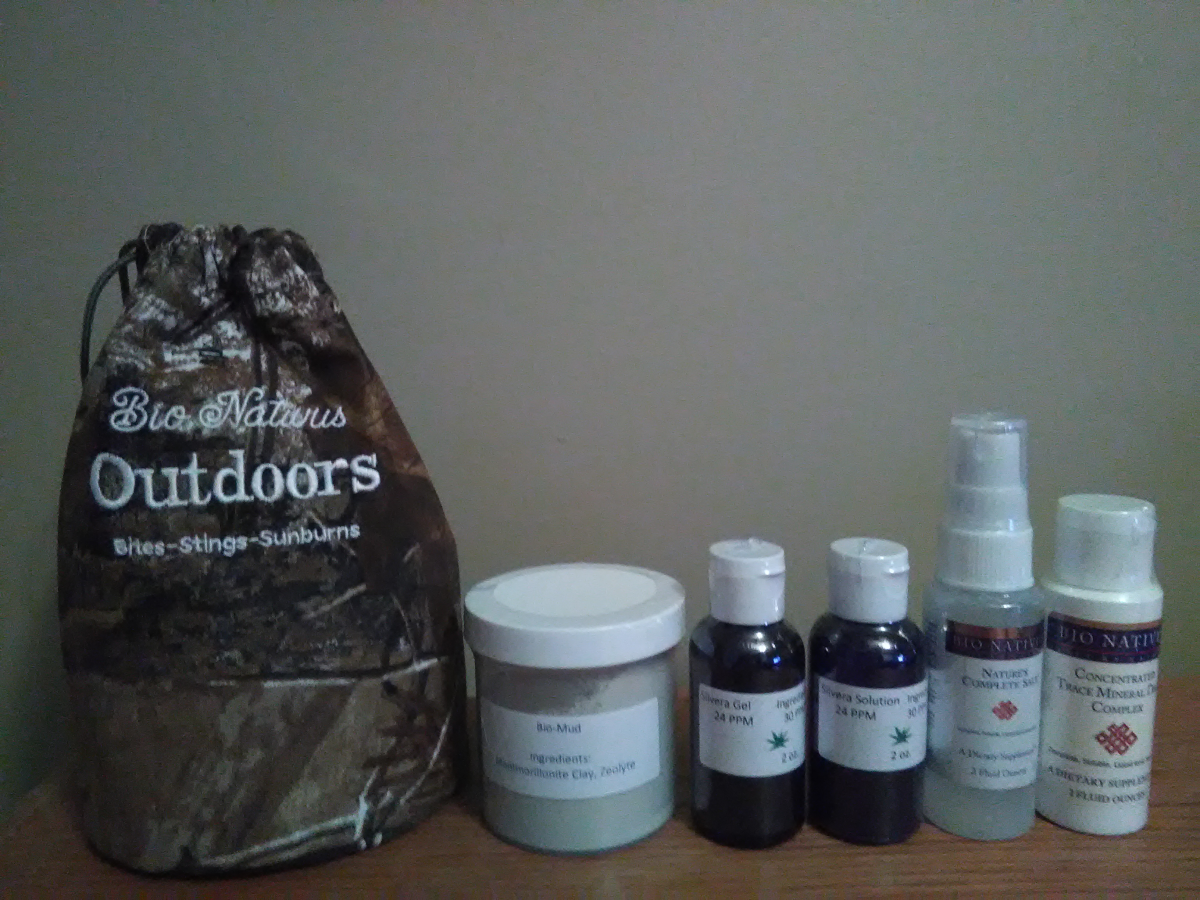 The Outdoors Kit includes the following products:
Bio-Mud
Concentrated Trace Mineral Drop Complex (2oz)
Nature's Complete Salt (2 oz)
Silvera Solution (2 oz)
Silvera Gel (2 oz)
And...the following descriptions/instructions...